Olena
(ID: 105132)
Offline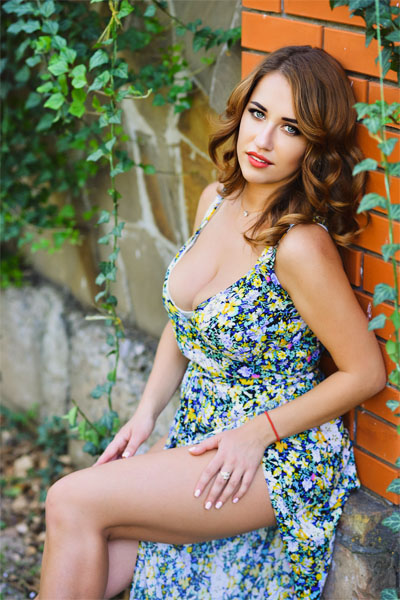 Status:
How would you surprise me on a first date?...
Country:
Ukraine
City:
Zaporozhye
Age:
31
Weight:
105 lbs. (48kg.)
Height:
5'2" (1.57m)
Languages:
English, Russian, Ukrainian
Body type:
Average
Hair color:
Chestnut
Hair length:
Long
Eye color:
Brown
Ethnicity:
European
Marital status:
Single
Children:
No children
Place of residing:
Living with parents
Life priorities:
Career, Creative realization, Family, long term relations
Smoker:
No
Drinker:
Socially drinker
Financial position:
Non stable income
Gallery
6 credits will be charged to open each gallery
A Spicy Summer 🔥😍 (15)

❄️❤️Christmas miracles (12)

💥 🥵Attention! Crazy Hot 💥🥵 (9)

Carefully! Ardent Nurse 🔥🔥🔥 (9)

Red is the color of passion🔞 (9)

Extra SEXY in Black 🍓🍓🍓 (9)

Wish to see smth hot, come in✨ (16)

NEW!!!! In BIKINI! NEW!!!! (9)

Hot Summer like ME 💥💥💥 (11)

after shower 💦💦💦 (7)

Summer ardent adventure 💦💦 (16)

NEW PHOTOS! You will like it (10)

Let's have an explosive party (9)

Juicy berrrrry... mmm (8)

Naughty fairy))) (10)

HOOOT time HOOOT body (16)

Desire to give you goosebumps (9)

My seductive hot summer... (7)

ATTENTION! HOT BIKINI (15)

Sexxxxy robe (7)

IN BED..... (8)

Let's make summer very Hooot (7)

Hooot tub with seductive girl (7)

My ardent Spring! (8)

Short dress and seductive legs (7)

FEEL MY HEAT! (7)

MY SELFIE PHOTOS! Tempting!!! (7)

My Pets... (7)

TIME FOR BIKINI! LET'S DO IT! (10)

NEW!!! SEXXXXY!!!! NEW!!! (9)

GUESS WHAT UNDER MY CLOTHING? (7)

Do you like MY VERY LONG LEGS? (7)

NEW!!! BIKINI!!! SEXXXY!!! (7)

FUN TIME!!!!! (9)

Do U like my long sugar legs? (9)

Reeed Hooot Moood!!! (8)

Let's make Autumn Hooot! (10)

NEW!!! HOOOT!!! BURNING!!! (7)

It's so much excites ME! WOW (8)

VERY HOOOT PLACE...MMMM (9)

!!!!!FUN HOOOT TIME!!!!!!! (12)

SEXXXY!!! SHORTS!!!! SEXXXY!! (7)

I'm in a very playful mood (9)

NEW!!! HOOOT!!!! NEW!! (7)

??!!! can You warm me ??!!! (7)

*** VERY VERY BAD GIRL *** (11)

MY ALLURING BIKINI:) LOOK!!! (7)

MY HOOOOOOOT SHORTS!!! (7)

Hungry Tigress!!! READY???))) (7)

Seductive coast and I =) (7)

HOOOT! FUN! EXCITTING !!! (9)

THIRSTING Hot Sun like ME:):) (7)

SPRING ECSTASY! ARE U WITH ME? (7)

I AND MY TEMPTATION!!!! LOOK!! (7)

SPICY!!! TEMPTING!!! HOOOT!!! (9)

MY BIG TRAVEL!!!! (7)

TWO girls or MORE?))) (9)

I LIKE TO BE ON TOP...))) (10)

WOW! ME & MY GIRLFRIEND AT SEA (12)

HOOOT CANDY ... FOR LOVE)))) (11)

(*(*MY VISIT TO GERMANY*)*) (16)

*(Ukrainian incendiary Bride)* (14)

Me & my crazy girlfriends ))) (11)

Sweet and Juicy .... mmmmm))) (11)

***DESSERT FOR YOU*** (11)

My Enticing Selfie FOR U;) (8)

UNFORGETTABLE))) look))) (9)

LOOK! My NURSE OUTFIT! LIKE? (8)

MY JUICY TASTY ...!!! (8)

MY TEMPTATION FOR YOU :) (7)

MY FERVENT BODY;) LIKE?;)) (7)

RED-HOT GIRL ...WANT TO TRY?;) (11)

HOOOT AUTUMN !!!! HOOOT ME!!!! (14)

My TEMPTING Selfie:):) (11)

LET'S TRAIN TOGETHER!!!;))) (8)

WITHOUT..... ;) :) (8)

DANGEROUS GIRL (8)

ALLURING NURSE;) LOOK NOW!!!! (9)

Long legs and high heels)) (12)

SEASIDE (12)

Beach walks in a bikini (8)
Questionnaire
Looking for : I like hairy men! I am looking for a man who will support me, my patron, my tiger who will always be with me so that we can unite into the hurricane of enjoyment and happiness, and share it all together!Brave man with sense of humor, kind who can support and understand me. Will you be my ecstasy? I want to get lost in your arms. I want to think about you for all day. You know I could give you my hand and my heart. I need you to be sure that those nights you want to give to me.
About me : May I have your attention, please? I like to take photos and to be taken photos. Even extreme, like on the cliff edge, with huge birds or inside cold waterfalls. A lot of my time I spend in traveling. When we are together, you will feel tender touches which will fill your body with electricity. I am loosing my head from beautiful cars, Japanese cuisine and sex in non-ordinary places. I do not like geek people, wear a bra and search for the Scotch tape beginning. Energetic, funny, Like surprises, unpredictable sometimes, always look for something new and interesting. I like to listen to music, play volleyball and tennis, make things with my own hands, and dance!
Qualities that I appreciate in people the most : people are very different, and each person is unique, so it is rather a complicated question. maybe i do not like clumsy people, but your clumsiness will make my heart beat faster. how do you know? let's get to know each other and i will tell you what i like and dislike in you. and i expect your honesty in return.
My goals for the future : i am planning to become a good math teacher. i like to teach and i understand this subject quite well!
My travel destinations (past or future) : i would love to visit uganda and kenya.
I spend a lot of time thinking about (or my dream is) : my dream is to become a head-master of some school:)
My favorite movies, books, music, shows : i like movie and book master and margarita.
My favorite food : i like sushi, and i want to to learn how to cook them!
Pets in my life : no, i do not have pets, but i like them so much!
My hobbies and what I'm good at : i am good at... i will not tell you now. write me and get to know yourself:)
Talking about sports : i go in for sports, and i like to work out my body.
The five things I can't live without : i do not like to think that there are things i can not live without. i am used to find ways to live without many things:)
You should message me if : write me!
Job : nurse masseur