Yulianna
(ID: 316622)
Offline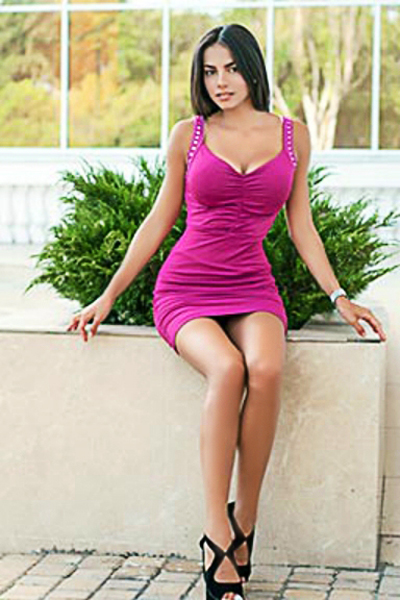 Status:
😘...
Country:
Ukraine
City:
Odessa
Age:
33
Weight:
105 lbs. (48kg.)
Height:
5'6" (1.68m)
Languages:
English, Russian, Ukrainian
Body type:
Athletic
Hair color:
Black
Hair length:
Averages
Eye color:
Brown
Ethnicity:
European
Marital status:
Single
Children:
No children
Life priorities:
Creative realization, Emotional balance
Smoker:
No
Drinker:
Only light alcohol
Financial position:
Stable average income
Place of residing:
Apartment
Gallery
credits will be charged to open each gallery
𝓱𝓪𝓹𝓹𝔂 𝓹𝓪𝓷𝓽𝓼 🍬 (8)

𝐥👀𝐤 𝐡𝐞𝐫𝐞 (8)

𝓜𝔂 𝓒𝓱𝓪𝓻𝓶 (9)

🏵lovely me 🏵 (11)

💛💙💛 (8)

melting ur heart?🍧 (10)

𝓜𝓼 𝓖𝓻𝓮𝔂 (10)

🐍💥 (8)

💗 Your Crash 💗 (9)

Ukraine ❤️ (14)

𝘽𝙀 +𝙇𝙊𝙑𝙀𝘿? (8)

🐰 (13)

𝙐 𝙒𝘼𝙉𝙏 (8)

⚠️ TAKE ME ⚠️ (9)

lover2love (11)

𝓬𝓪𝓹𝓽𝓾𝓻𝓮💗 (8)

YOᑌᖇᔕ 💚 (9)

🍩 your sweet (11)

• 𝐨𝐮𝐠𝐡𝐭 𝐭𝐨 𝐬𝐞𝐞 • (18)

【S】【E】【X】【Y】 (14)

𝐜𝐮𝐭𝐢𝐞?💕💕 (20)

𝒲𝒪𝑅𝒯𝐻 𝒯𝒪 𝒮𝐸𝐸 (12)

𝗳𝗹𝘂𝗳𝗳𝘆 𝗸𝗶𝘁𝘁𝘆🐱 (8)

𝙖𝙝 𝙖𝙢𝙤𝙪𝙧𝙚 (11)

𝐁𝐞𝐚𝐮𝐭𝐢𝐟𝐮𝐥???? (8)

𝓞𝓑𝓢𝓔𝓢𝓢𝓘𝓞𝓝 (11)

𝓼𝓮𝓷𝓼𝓾𝓪𝓵𝓲𝓽𝔂 🍓 (10)

birthday baby (10)

𝘴𝘦𝘹𝘺 𝘙𝘌𝘉𝘌𝘓 😈✌ (11)

𝙒𝙝𝙞𝙩𝙚 𝙋𝙚𝙖𝙧𝙡 (9)

𝔹𝕆𝕆𝕄 💣 (14)

𝑅𝒰𝒩 𝑅𝒰𝒩 𝑅𝒰𝒩 (9)

🍩 𝑒𝓅𝒾𝒸 𝓁𝒶𝒹𝓎 🍩 (11)

my wierd june (9)

ɱαɾɾყ ɱҽ? (11)

CUTIE (8)

miss elegance! will u take? (8)

am i your dream? look (8)

PINKIE PIE :) (11)

i can be your candy! (8)

cowgirl ,howdy! (10)

gentle me ♥ (8)

((((ellegance )))) (8)

what a cutie! agree? (8)

light sundress to play (8)

rebel of the old times (8)

want to see perfect morning? (9)

all of them are ME!!! (7)

who is so sporty? (9)

capture you (8)

funny hats! (9)

look and fall in love! (9)

a bit more than u saw (8)

your candy girl (9)

cutie pie for u (9)

u never get enough? (10)

COOL GIRL (9)

SOFTY SOFT (7)

SPORTY BODY, DO U LIKE? (6)

DELICIOUS BB (8)

W & B (8)

SEXXXXY BOOOOM (8)

SENSUALITY OF MINE (9)
Questionnaire
Looking for : I'm blessed with the opportunities that I have in this life now and I would be moving abroad in some time due to my job. So all that I need right now is to find my real love with whom I would share all the happiness that I have inside! I'm different from the most ladies that you know because I'm very intelligent, very well read and interested to spend a true and honorable life that have sense. So believe me, when you would discover my universe, you won't have any desire to look for someone else...
About me : Hello)I decided to join to this dating service to meet new peope and also with great hope to find one special man.Looking at me you may thinki am the Girl of Your Dream!!!And you won't be mistaken! I am smrat ,attractive and also funny! But i have much more for you,and will show you this in person! ready?Write to me soon!
Qualities that I appreciate in people the most : honesty,responsibility and sense of humor
My goals for the future : I ahve many plans for my future,and one of them is to find a man to make plans together with!
My travel destinations (past or future) : i have some;)
I spend a lot of time thinking about (or my dream is) : women dream all the time and have tons of dreams,don't want to scare you away though)))
My favorite food : pizza,sushi,home made food
Pets in my life : always welcome!
My hobbies and what I'm good at : i am good at many things and kissing is one of them:)
Talking about sports : i am active and sporty woman
The five things I can't live without : - air - meals - shower - phone - love?
You should message me if : if you read this!!!
Job : I have a simple meneger sort of work,nothing exciting,but it gives me stabil income