Nadejda
(ID: 731075)
Offline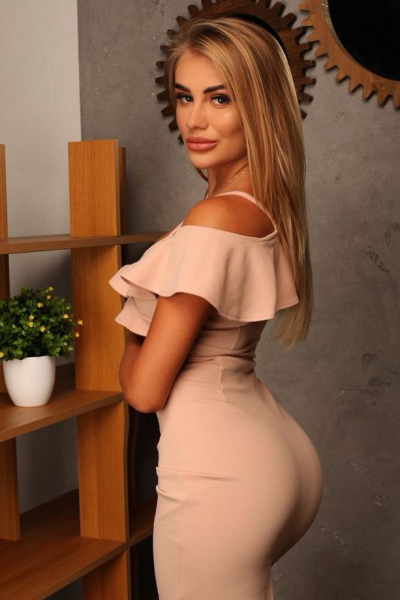 Status:
𝓮𝓷𝓳𝓸𝔂 𝔂𝓸𝓾𝓻 𝓭𝓪𝔂 😘...
Country:
Ukraine
City:
Kiev
Age:
26
Weight:
125 lbs. (57kg.)
Height:
5'5" (1.65m)
Languages:
English, Russian, Ukrainian
Body type:
Thin
Hair color:
Blond
Hair length:
Long
Eye color:
Gray
Ethnicity:
European
Marital status:
Single
Children:
No children
Place of residing:
Apartment
Life priorities:
Career, Creative realization, Emotional balance, Family, long term relations, Material welfare, Maximum of sex, Public activity
Smoker:
No
Drinker:
No
Financial position:
Stable average income
Gallery
6 credits will be charged to open each gallery
𝓵𝓸𝓿𝓮𝓪𝓫𝓵𝓮 (14)

𝓼𝓹𝔂 (8)

𝓭𝓮𝓵𝓲𝓬𝓲𝓸𝓾𝓼 𝓶𝓮 🍓 (12)

😘𝓯𝓸𝓻 𝓹𝓵𝓮𝓪𝓼𝓾𝓻𝓮𝓼 (12)

𝓭𝓸 𝓾 𝓷𝓮𝓮𝓭 𝓶𝔂 💘? (13)

𝓭𝓮𝓼𝓲𝓻𝓮 💘 𝓶𝓮 (9)

🍭𝓬𝓱𝓪𝓻𝓶 🍭 (8)

𝓲𝓽'𝓼 𝓽𝓲𝓶𝓮 🕛 (9)

𝓁𝑜𝓋𝑒𝓁𝑜𝓋𝑒𝓁𝑜𝓋𝑒 (10)

𝓼𝓲𝓶𝓹𝓵𝔂 𝓱𝓸𝓽 😈 (9)

𝗹𝗼𝗼𝗸 𝗵𝗲𝗿𝗲 👉 (9)

𝓬𝓾𝓽𝓲𝓮? (8)

💦𝓼𝓹𝓵𝓪𝓼𝓱💦 (8)

😻𝓶𝓮𝓸𝔀 (9)

𝙡𝙤𝙫𝙚𝙖𝙗𝙡𝙚?💗 (10)

𝙞𝙨 𝙨𝙝𝙚 𝙮𝙤𝙪𝙧𝙨? (10)

𝐡𝐨𝐩𝐞𝐝-𝐟😍𝐫 (11)

𝙇𝙊𝙑𝙀𝙃𝙐𝙉𝙂𝙀𝙍𝙍𝙍𝙍𝙍 (10)

BABY FIRE🔥 (11)
Questionnaire
Looking for : I want a strong and a real man to take me in his arms. I definitely need a unique person, who can appreciate my outer and inner beauty, my mind and sense of style. Understanding and respect are the two things that are most important to me. And, of course, love. As I think that, when people love, they forget about all ideals and norms. "I would like to build a relationship, and that you not only your, but also a soul mate, a close friend, your happiness, your favourite, my passionate heart beat only for you, and we were made for each other. I'm a doctor on education, but the fitness trainer to work and I know exactly how you need to take care of, cherish the beloved and confident you will always interesting to me, because I can take care of your most important organ. I mean the heart, in the literal and figurative sense of the word.
About me : I'm hot, like chocolate, I need your warm hands and lips. It was like an intoxicating cocktail of beauty and charm, the elegance and grace, passion and desire, wisdom and maturity and I am very sweet, gentle and charming lady, very classy, elegant and refined lady, sensual, alluring woman. Vanilla my lipstick, delicious and fruity taste of my sexuality. I do like a peach. Ripe, sweet, waiting to be taste and most importantly, my head does not hurt. I believe, that life is given only once, and I try to enjoy every day I live. I sweet and modest girl, a little shy. I also kind and sympathetic. I appreciate the friendship and good relations. I am a romantic nature, and I can be sentimental sometimes. I'm not afraid of their feelings. I hope you will accept me for what I have, because I think that if you really love someone, you like everything about this man. Maybe you can do me a better woman, and maybe I'll change your life too!
Qualities that I appreciate in people the most : honest
My goals for the future : family, travelings
My travel destinations (past or future) : a lot of, better ask me
I spend a lot of time thinking about (or my dream is) : save this world
My hobbies and what I'm good at : I can not imagine myself without music, sports, friends, family. My life motto mens sana in corpore sano. I really like to ride a bike in good weather and some good reading interesting books at home, when the weather is nasty. I love the quiet and spiritual atmosphere, always keep my house neat and clean. In any romance all the components must be present, of good communication on the passionate and exciting life together. I can be a holiday for you! I'm ready to tell you about myself more in response to your letter, for me it is important to see and understand that it is necessary not only to me personally, but for both of us because love is a two way street, and I want to know Are you ready to move to meet me?
Job : fitness trainer